Fukushima attractions
S
ightseeing
Fukushima is rich with nature, history and tradition. To name a few highlights, Oze is an area with a magnificent view, and Inawashiro-ko is a lake surrounded by a spectacular natural environment, which attracts swans. Many sites are perfect for flower viewing, including Miharu Takizakura ("Miharu's waterfall cherry tree") and Hanamiyama (which literally means "mountain for flower viewing").
Like taking a time trip back to the Edo Period, you can enjoy seeing cultural assets at Tsurugajo Castle and Ouchi-juku. Soma-Nomaoi and Aizu Tajima Gion Festival are events designated as important intangible folk cultural assets. These traditions have been passed down through the generations.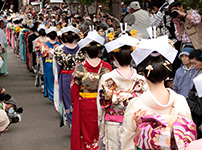 Aizu Tajima Gion Festival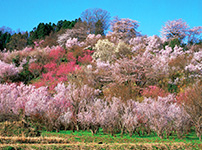 Hanamiyama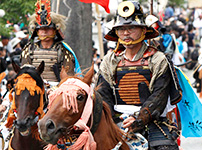 Soma Nomaoi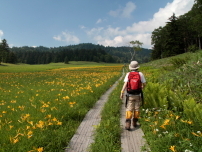 Oze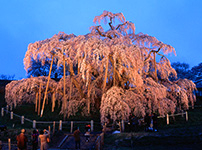 Miharu Takizakura
A
ctivities
You can enjoy outdoor activities all through the year in Fukushima thanks to its abundance of nature. With vast land and seasonal changes, Fukushima is a destination for swimming in the ocean and lake in summer and skiing and snowboarding in winter as well as golfing and mountain climbing during other seasons.
Also noteworthy are Aquamarine Fukushima, Nisshinkan (the samurai school of the Aizu domain) and other tourism/educational facilities. Another thing you shouldn't miss is the hot springs. Please treat yourself to a visit to Spa Resort Hawaiians, which is a well-known large complex with hot springs.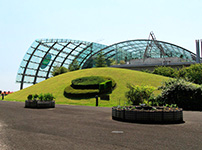 Aqua Marine Fukushima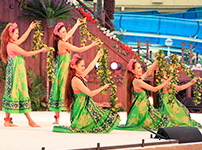 Spa Resort Hawaiians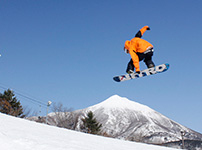 Alts Bandai Ski Area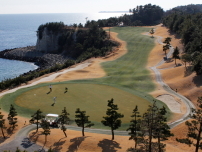 Onahama Ocean Hotel & Golf Club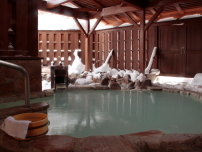 Takayu Hot Springs
C
uisine
As fits its geographical location, Fukushima is known for many different dishes made with ingredients caught in the sea and harvested in mountains. Because of its nice weather, this area is renowned in Japan for rice production, which means there are good Japanese sake breweries as well. You will love sauce cutlet rice bowl, Kitakata ramen (noodles), Shirakawa ramen (noodles), and other specialty dishes.
Fukushima is also known as the "Kingdom of Fruit." Please enjoy fresh peaches, pears, cherries and apples of the season.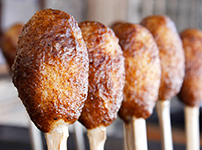 Shingoro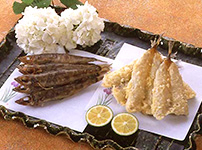 Mehikari(Green Eye Fish)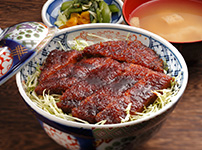 Aizu Sauce Katsudon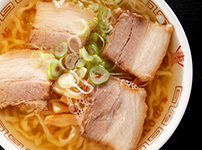 Kitakata Ramen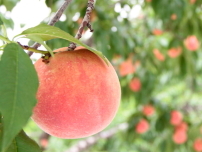 Peach・Akatsuki
Fun
and
Unique
Items
Four items have been designated as official Japanese traditional crafts by the Ministry of Economy, Trade and Industries: Aizu Lacquerware, Obori Somayaki (pottery), Aizu Hongoyaki (pottery), and Oku Aizu Ami-Kumi Zaiku (weaving crafts). In addition, there are many more traditional crafts, including Miharu Koma (wooden toys), Okiagari Ko-boshi (self-righting dharma doll), Akabeko Red Cows, painted candles, Shirakawa Daruma (dharma), and more.
Other products popular with tourists include rice, vegetables, fruit, local Japanese sake and beer.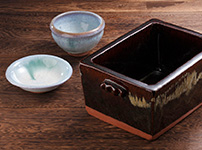 Aizu Hongo ware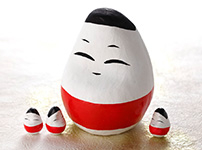 Okiagari Koboshi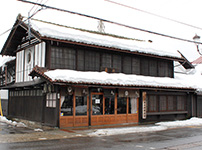 Local Sake(Hiroki)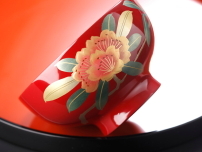 Aizu Lacquer Ware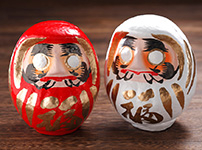 Shirakawa Daruma